THT-Hundreds of thousands of Somalilanders living in different regions of the country Saturday 22-1-22 staged huge demonstrations in support of Somaliland's recognition debate in the British Parliament, thanking the lawmakers who participated in it, foremost being leading motion mover MP Hon. Gavin Williamson.
The rallies were attended by school children, women, youth, central and local government officials, intellectuals, national parties officials and civil society organizations, all of whom exuded their patriotism with everyone marching to the venues.
Officials who spoke at the event all welcomed the move by British lawmakers to support the recognition of Somaliland, and called on the Somaliland community to unite in advancing the cause of Somaliland's independence.
Meanwhile, residents of the Daami neighbourhood of Hargeisa depicted their support earlier on Friday by staging a rally in support of the British Parliament and all the MPs who took part in the debate, praising them through  songs and poetry.
Vice President of the Rep of Somaliland Hon. Abdirahman A. Sayli'i, Minister of Information Suleiman Kore, the Mayor of Cllr Abdikarin A Moge, Dr. Edna Adan, and other all thanked the British Parliament, MP Gavin Williamson for forming the debate and the other MPs for their support.
Somaliland held a Gavin Williamson Appreciation Day. I do love my people. @TomTugendhat your day is coming soon.

— Nimco Ali (OBE) 🔻 (@NimkoAli) January 22, 2022
Surprised to watch five councilors from #Burao local government speaking 5 different languages Somali, English, German, Swedish & French to promote #Somaliland recognition campaign + thousands of people gathered to show their support to MP @GavinWilliamson & UK government! pic.twitter.com/MArr6Q031S

— Ahmed Somali (@AhmetSomali) January 23, 2022
دائمـــاُ وأبدًا يثبت شعب صومالــــيلاند للعالم أنه لا يعرف اليأس.. ولا يعترف بالإستسلام.. يسرع بخطواته حينما يتعثر العالم من حوله و يصدح بصوته عاليًا حتى يسمــع من به الصممُ..
شعـــبي العظيم في جميع مدائنه يحتفل بنضاله الحر وعرســه المجيد في تناغــم وإنسجام

🟩★🟥

#Somaliland pic.twitter.com/NlciKPOrAs

— ســعــاد صومالــيلاند (@Suaadomer1) January 24, 2022
Here is #Somaliland thank you @GavinWilliamson pic.twitter.com/56YrONgiv8

— Abdibasid Sh Bashir (@abdibasidsh) January 21, 2022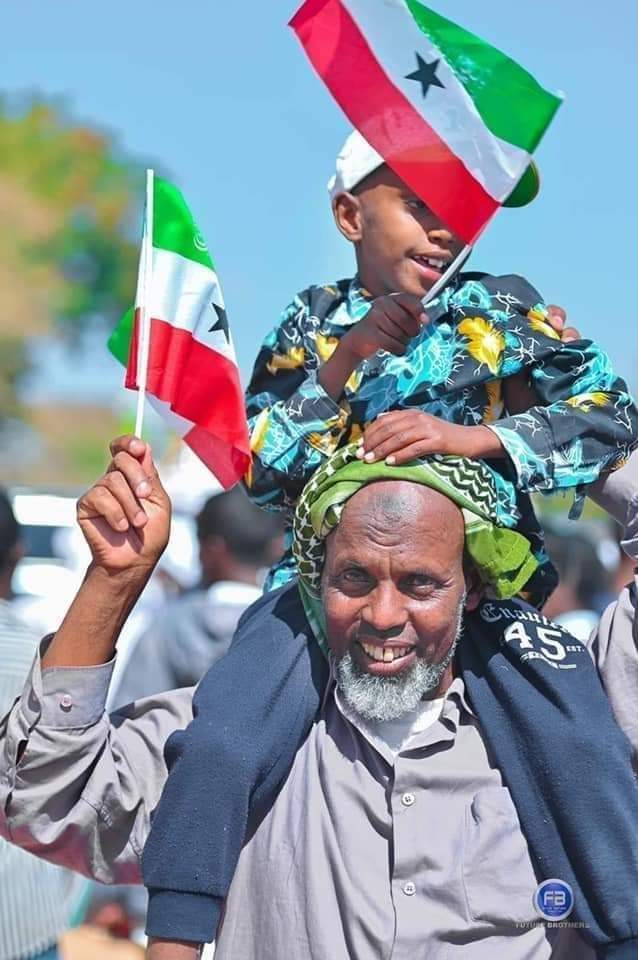 Demonstrations are ongoing across #Somaliland to show support for UK Parliament debates on Somaliland recognition.
People are waving the 2 flags of Somaliland and UK and the photo of MP @GavinWilliamson as well who broughtthe debate to his parliament. pic.twitter.com/5VEjOTptm9

— Somaliland News Updates (@SLNCC01) January 22, 2022
Yes, Rep of #Somaliland deserves an international recognition. #NurradinSchools #Kindergarden https://t.co/7Jv0kF02yB

— Mohamoud Walaaleye (@Ladhka) January 24, 2022