Somaliland cum sphere honour Muhoozi's 48th birthday
THT-First Son and Commander of Land Forces Lt Gen. Muhoozi Kainerugaba has promised to engage authorities to create more opportunities for the youth at Entebbe Cricket Oval for his thanksgiving party
"We shall continue engaging on all fronts, with all those that matter, to ensure that there is more investment in quality health care and education, sports, arts and culture, tourism, Small and Medium Enterprises, ICT, so that we have greater economic opportunities for our young people," said Muhoozi on Saturday night.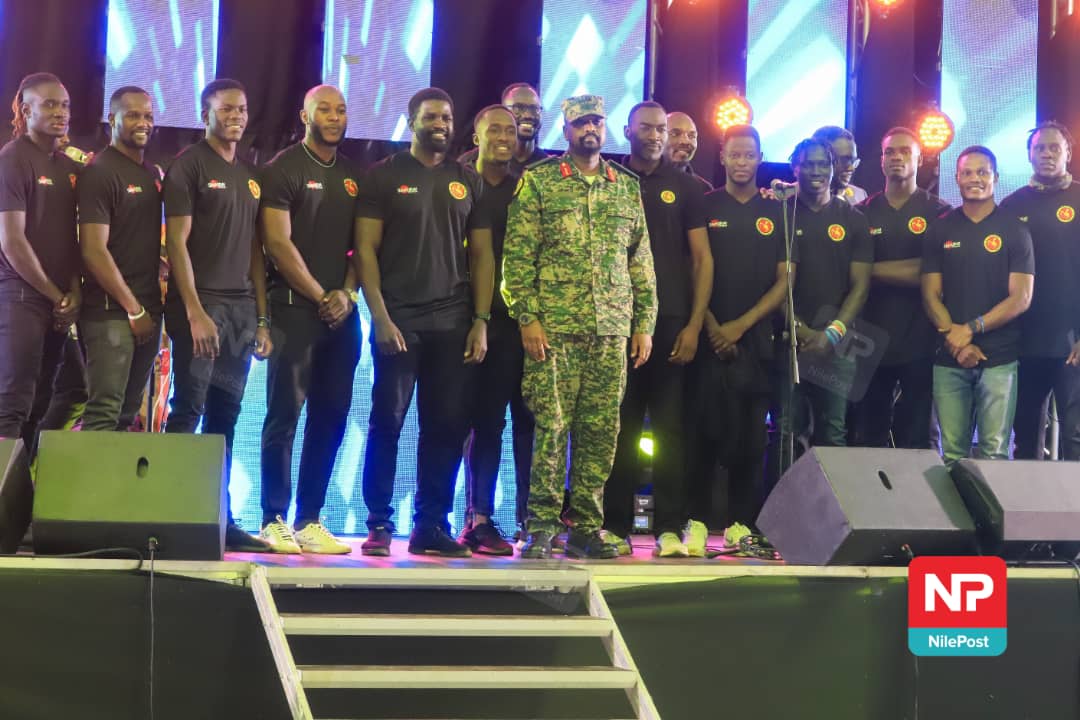 He was speaking during his main birthday celebrations at Entebbe Cricket Grounds.
"We should never let our young people stay idle, for we know an idle mind is the devil's workshop," said Muhoozi.
The presidential hopeful has since sharpened his focus on the youth's concerns, saying it's the most powerful force in Uganda today.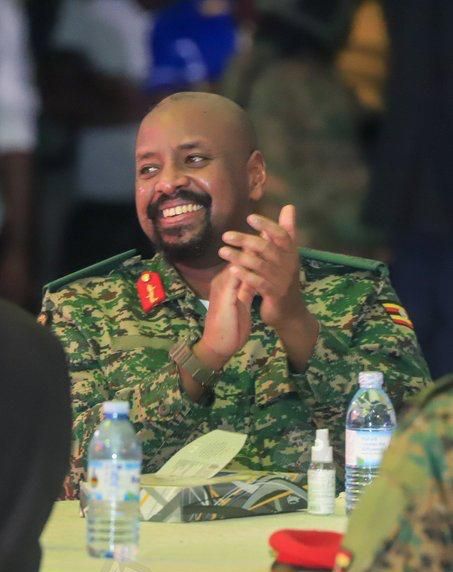 Uganda has the world's youngest population with over 78 percent of its population below the age of 30.
Muhoozi recently called for the rehabilitation of football stadiums, saying sports and entertainment could be harnessed to create jobs for the youth.
Muhoozi said it was an honour "to be with you here today, as you join me to thank the millions of young Ugandans and East Africans, who have given a whole new life and meaning to what began as a simple call to celebrate my 48th birthday."
He also quoted the famous Nigerian Author Chinua Achebe who said, "When we gather together in the moonlit village ground it is not because of the moon. Every man can see it in his own compound. We come together because it is good for kinsmen to do so."
Muhoozi, who addressed a gathering of over 5,000 people, said he didn't invite people because they couldn't have a bite or drink in "your own homes but rather that we congregate because we are kinsmen and women, united by a strong bond of common purpose and belief."
He said his idea was that like-minded young people would use the occasion to fraternise, celebrate the gains made despite the challenges of the pandemic and importantly reflect on what role and contribution they could make in the advancement of the people, country and continent.
"I must say that what has followed has been an immense outpouring of love, solidarity but importantly hope, for our people and country. From Bushenyi to Mbarara, from Fort Portal to Kitgum, from Mbale to Karamoja, I have seen thousands of young people using the #[email protected] mantra to organise not just social activities but also cause discussion on what more we can do to make our great motherland even greater," he added.
"It is this unexpected wave that has humbled me immensely. That a simple birthday celebration has offered an entry into wide and varied discussions–but importantly those where our young people reflect on their critical role in nation building."
Muhoozi said the birthday parties attracting people from all walks of life "symbolize our unity as a nation and unshakeable determination to achieve a prosperous future together."
"Besides unity, hope and optimism, the other thread that emerges from these celebrations has been the appreciation of the role that men in uniform have played to ensure our country and region remains safe and secure," he added.
The event was attended by hundreds of lawmakers, chief executives, politicians and youth representatives from across Uganda among others.
Several public functions have been held in different parts of Uganda to celebrate Muhoozi's 48th birthday.
Source https://chimpreports.com/muhoozi-sharpens-focus-on-youth-we-need-more-investment-in-arts-smes/